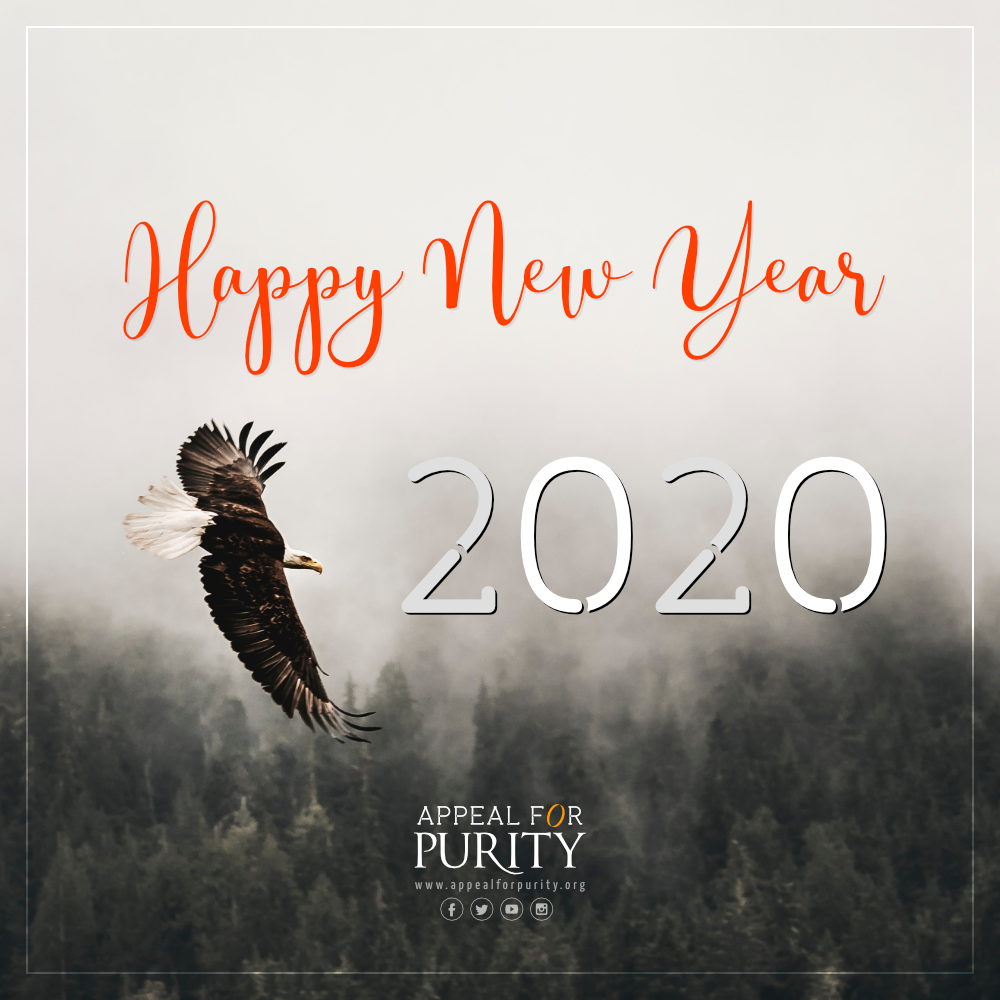 Time does indeed fly, doesn't it!
Well then, time to tell you my New Year's resolutions, right?
Well, no. First, let me say, Happy New Year to all of you who are celebrating the New Year!
For those of you who are not celebrating, happy Tuesday and Wednesday to you!
For me personally, 2019 has been a wonderful year! Wow! I loved everything about it. Praise the LORD!
Yes, what a wonderful and successful year!
If you ask me to describe what 2019 meant to me in one sentence, I will have to say, "2019 was a year of improvement in the area of self-awareness!" Praise God!
Okay, now here comes my New Year's Resolutions!
Well, I have two main resolutions and both of them are borrowed from last year.
For the first one, the truth is, I am borrowing this resolution from last year. Not that I didn't do a good job at it last year…well actually, I honestly failed a number of times, but overall, I did okay. Praise God!
But I want to borrow it from last year because this particular resolution is something I want to keep on doing every year as long as I live. So, my first and all time New Year's resolution is:
To know Jesus Christ more this year than last year! Yes, I want to know Him more!
"For I resolved to know nothing – – – except Jesus Christ and him crucified." 1 Corinthians 2:2
To know Christ more this year, I first plan to read wonderful books written by wonderful reformed theologians, and listen to wonderful sermons — at least two or three sermons a week. For example, today, while cooking for our New Year celebration, I listened to an amazing sermon by Pastor John Piper titled "Seek the Things That Are Above" (you can listen to this amazing sermon here https://www.desiringgod.org/…/seek-the-things-that-are-above).
The other way I plan to know Jesus Christ more this year is by declaring war on myself!
This is my main battle for this year: to not let my ears listen to nonsense preaching/teaching, whether in a book format, video, audio, or in a real time setting.
I'm declaring this war because I have come to realize that I am closer this year to the day of my departure from this life or for Jesus Christ to come back to earth than I was last year. So, I better be wise as to how I use every minute of my time.
Oh, LORD help me!
Two passages of the Bible come to my heart as I write this:
"Don't have anything to do with foolish and stupid arguments, because you know they produce quarrels. And the Lord's servant must not be quarrelsome but must be kind to everyone, able to teach, not resentful." 2 Timothy 2:23-24
"Be very careful, then, how you live—not as unwise but as wise, making the most of every opportunity, because the days are evil. Therefore do not be foolish, but understand what the Lord's will is." Ephesians 5:15-17
What eternal wisdom these verses hold!
And now, my second resolution for this year (and yes, this too is borrowed from last year) is:
To improve or enhance my skill to "self-talk;" not letting "self" to talk to me, but learning how to talk to "self" according to the word of God.
For example, I will often wake up in the morning and "self" starts to say things to me right away like, "I'm way too tired now to pray. Just sleep! Just ten more minutes!" Instead of listening to "self," I say, "Praise God! Thank You Abba for making this beautiful day for me. I will rejoice and be glad in it! I praise You, Father!" and continue talking to "self."
I want to totally silence "self," or strive to bring "self" up to speed, teaching her to talk to me according to the word of God.
I want to get up in the morning and hear "self" say, "Wow! What a day! Why do you waste time! Get up and worship God!"
Wow! That is the day I am looking forward to seeing, the day "self" learns to speak a biblical language.
Who is my helper then, to put these two major resolutions to practice to get where I wanna be?
Oh, my Helper? My Helper is none other than the Maker of heaven and earth (Psalm 121). He is my Helper. I hope in Him, I lean on Him.
"Even youths grow tired and weary,
and young men stumble and fall;
but those who hope in the Lord
will renew their strength.
They will soar on wings like eagles;
they will run and not grow weary,
they will walk and not be faint." Isaiah 40:30-31
Hallelujah!
Yes, in Christ, I will soar on wings like eagles.
My prayer for you and me this year is then this: For God to fill our minds and souls with nothing but His Son, Jesus Christ, so that we can love, adore, behold, and treasure Him more than life itself.
Soli Deo Gloria! ///