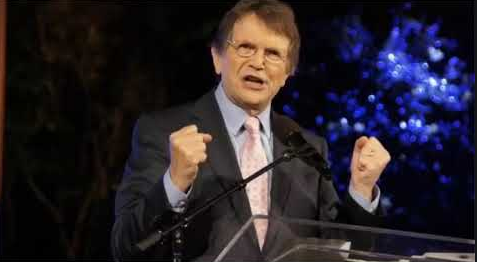 Reinhard Bonnke passed away last Saturday at the age of 79 (1940 – 2019)
As a new born-again Christian in New Delhi, India, Bonnke was my number one favorite preacher. His passion for the Cross of Christ, to share the simple message of the Gospel to the people who had absolutely nothing, was unparalleled, at least for me at that time. I used to watch his program whenever I get a chance.
Then I began to dig deep into the word of God and held on to different biblical doctrines than what Bonnke was preaching. So, I stopped listening to him.
However, I still have so much love and respect for him. When I heard about his passing, I felt really sad.
Today after church, I thought about him and read a bit about him and listen how Wikipedia remembers him:
"Reinhard Bonnke was a German-American Pentecostal evangelist, principally known for his gospel missions throughout Africa. Bonnke had been an evangelist and missionary in Africa since 1967."
Beautiful remembrance, don't you think so? I think so.
While I was reading about him and looking different pictures of him, I all of a sudden asked myself this question:
"How do I want people of this world to remember me after I too pass from this life to join the life that I am eagerly waiting for, to be with Jesus Christ forever?"
I think this is how I wish/want to be remembered:
I want people to remember, not my name but, remember me for my simple message, that is:
"I beg you! Please read/study the word of God, the Bible!"
Because there is no other better message than that.
If one has the word of God in him/her heart, they have everything they need. No need to preach to them about sexual purity, marriage and all that because the word of God is Christ Himself and Christ is all they need to be the people God calls them to be, to be the people they always desire to be.
And guess what my message for today is?
Let's read/study the Bible as if our life hangs on it. (And to tell you the truth, our life indeed hangs on the word of God.) ///