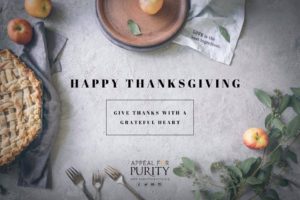 – – to all of you who are celebrating thanksgiving today!
Thanksgiving is by far my favorite holiday!
Guess what I call this year's Thanksgiving?
"My Thanksgiving!"
Why?
Well, it would take me centuries to answer that question but in short let me say this: God is Faithful! Oh my! He is!
"The LORD is near to all who call on Him." (Psalm 145:18)
You know, I started cooking for Thanksgiving on Tuesday and finished yesterday night.
Well, I don't know if you know this about me but I don't appreciate cooking???????I just don't!
But this time around, I named this Thanksgiving cooking, "praise and worship conference!"
Yes, I did! I really enjoyed every second of it, thanking and praising God!
If you are not in a mood to thank and worship God, by faith, knowing that He will see you through whatever you are going through today, praise and thank Him.
Declare this day as a day of "praise and worship," and confuse everybody around you, including your enemy. But God won't be confused by your praise because
His word says: "Those who sacrifice thank offerings honor me, and to the blameless I will show my salvation. " (Psalm 50:23)
When you praise and worship God even if you don't feel like it, it shows to God that you honor and praise Him no matter what because you know that God is trustworthy!
Just thank and worship Him and before you know it, you shall see the salvation of the LORD as God puts an end to the valley of the shadow of death that you are walking through today.
May He only have His way in our lives! ///