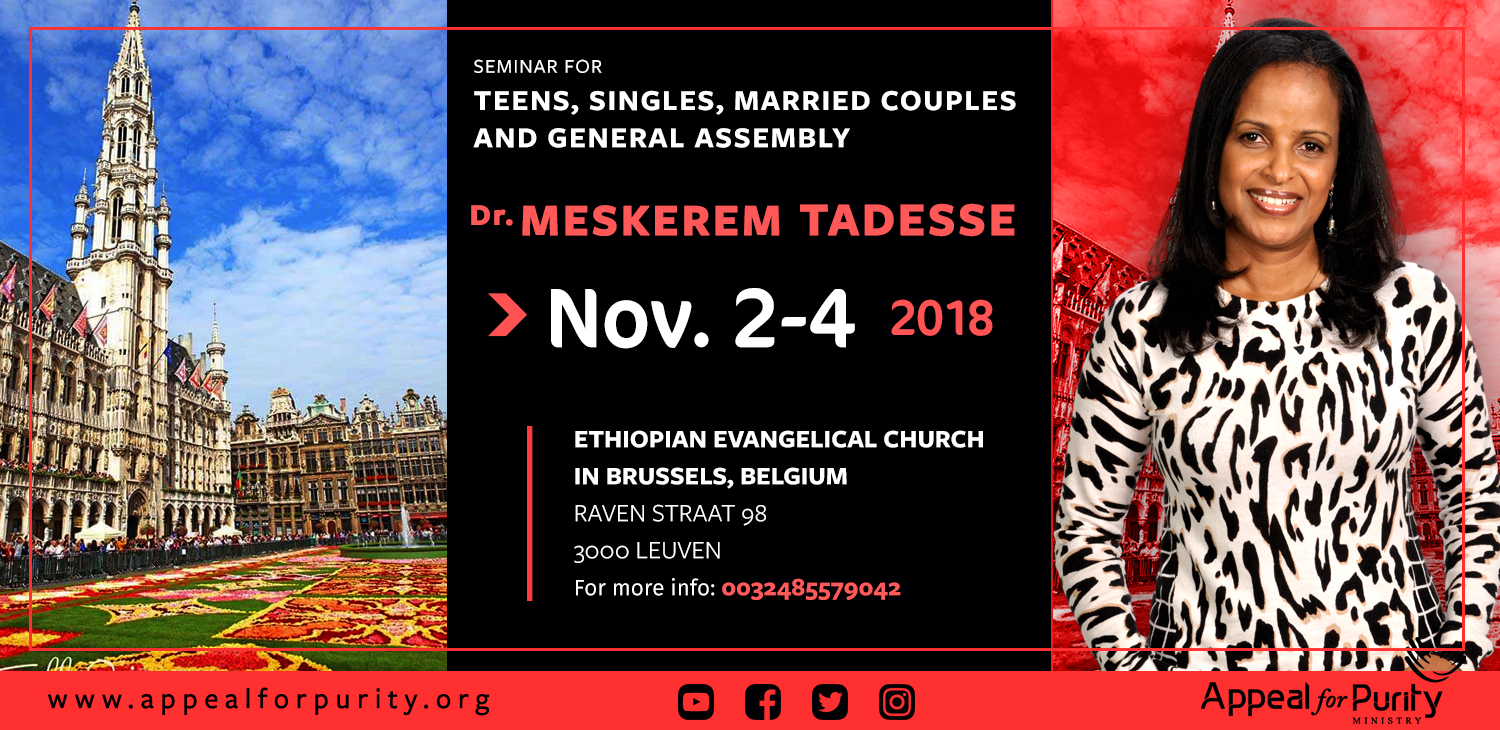 I thank God for this wonderful opportunity, to minister at the Ethiopian Evangelical Church in Brussels, Belgium! Praise God!
So, as usual, if you live in the Brussels, Belgium area, I invite you to come and worship God with us from Nov 2 to 4. I know Holland is close to Brussels. So, if you live in Holland and around Brussels area, please come and worship God with us. If you don't live there but know someone who does, please invite them on my behalf.
There will be different programs: for teens, young adults, parents, married couples and the whole congregation. So, to learn the detail of all these programs, call the number you see on the flyer.
Yes, I do need your prayers. So, those of you who have promised to pray for me, please remember me in your prayers.
May God bless you all! ///