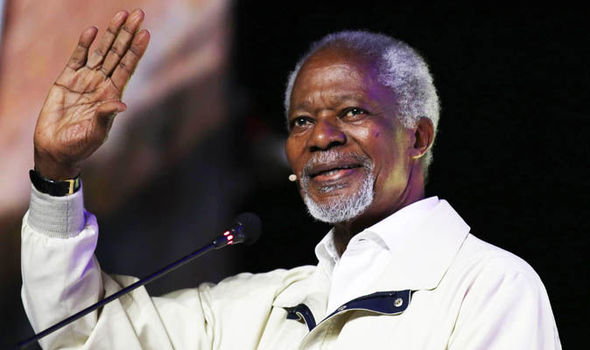 Kofi Annan was born in Kumas, Ghana on April 8, 1938 and died today, August 18, 2018 in Bern, Switzerland.
He was one of the iconic African leaders! He lived to make life better to many!
My favorite quote of Kofi Annan's:
"The Lord had the wonderful advantage of being able to work alone."
This quote makes me smile because I sense his pain from working with people who disagree with him. But Kofi left a good example for many African leaders how to live and work with all kinds of people without killing them even if they disagree with them.
Farewell, Mr. Kofi Annan!
May God comfort his families, friends and all of us who know his contribution to the world and are going to miss him! ///