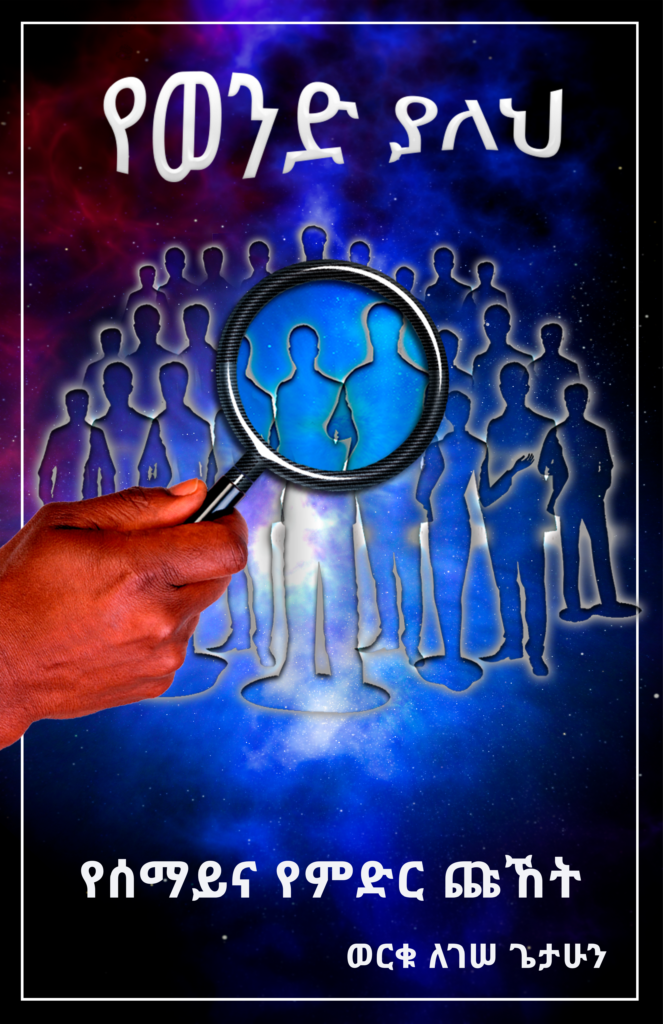 A wonderful book, "የወንድ ያለህ" by Pastor Worku Legesse Getahun, is going to be released this coming Saturday, April 14.
I don't know how to translate the title of this book into English but it is all about calling real men to the task, to the battlefield as they are called by God.
What a timing! We are embarking into an era where unprecedented and furious war against men is declared! Even the word "man" is now considered a politically incorrect word.
In the middle of this, "የወንድ ያለህ" is coming out to give us biblical understanding of this war, especially to us women so that we become men's allies, not their enemies as some politician women are encouraging us to be.
I've known the author, Pastor Worku, since 2009. I know his passion for the Gospel as well as his core Christian life principles. So, I recommend his book to everyone with full confidence, especially to all Christian men.
From all the habesha men authors I know, I believe that Pastor Worku is the one who can and should write this kind of book because he not only preaches how to be a real Christian man but he also models the life to all who want to follow in his footsteps. He is the husband of one beautiful woman and the father of four nations.
Pastor Worku told me that he planned to get this book translated into English. So, those of you who can't understand Amharic, hang in there. When the English version of this book comes out, I will let you all know where to get the copy.
But if you can read and understand Amharic and live in the DMV area (DC, Maryland and Virginia), make sure you come and attend the release ceremony of this historical, one of a kind book, among the Ethiopian community:
The release program will be this coming Saturday, April 14 at 2pm @ Melekot Church, 9301 Georgia Ave, Silver Spring, MD.
Here is the link to this book's official Facebook page: https://www.facebook.com/200435390730670/photos/200448087396067/
Like "YeWond Yaleh" Facebook page and support the cause! ///
P. S. This book is not released in Ethiopia yet.