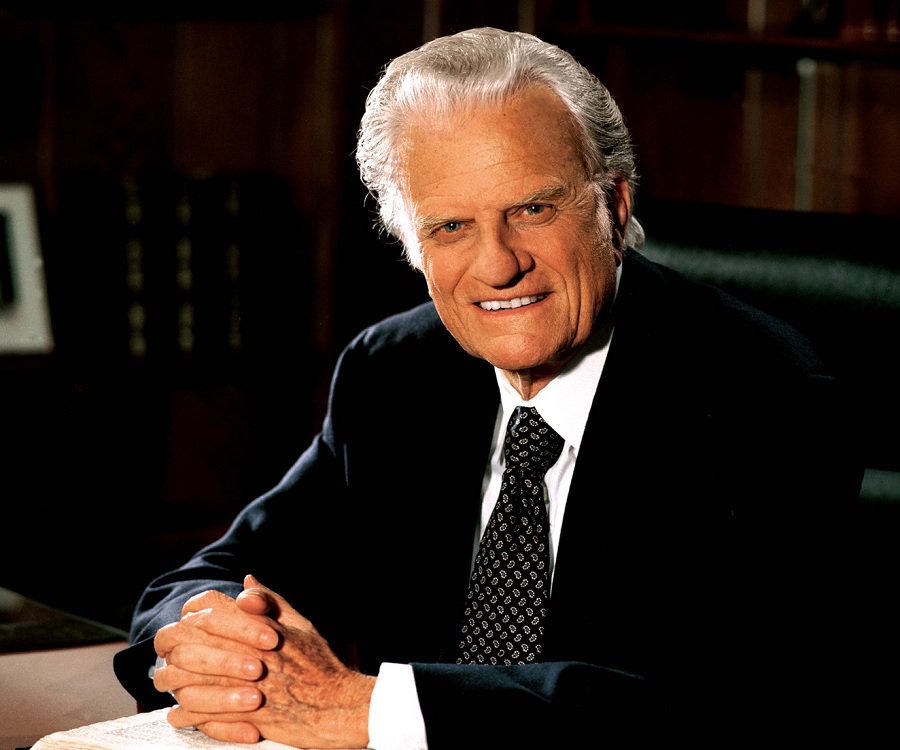 At the age of 99, Pastor Billy Graham went to be with Jesus Christ, the One he served for many decades.
"Precious in the sight of the Lord
is the death of his faithful servants." (Psalm 116:15)
One prayer I learned from Pastor Billy Graham's daily prayer goes something like this:
"LORD, help me not to do or say something today that may ruin the work I have done throughout these years."
Pastor Billy Graham, the father of many nations, a role model for all evangelists alive, has gone!
Not only America but the whole world will miss him!
This is not the kind of news we hear and mourn but rejoice with all the angelical beings as one solider of Jesus Christ made it to the end! He ran to the finish line!
Soon to receive his crown at the "Well done, good and faithful servants'" banquet!
Wow! What a celebration that must be!
Paul writes: "Now there is in store for me the crown of righteousness, which the Lord, the righteous Judge, will award to me on that day—and not only to me, but also to all who have longed for his appearing." (2 Timothy 4:8)
Maranatha! Lord Jesus come!
May God help us all to run and finish our race that is marked out for each one of us! (Hebrews 12:1-2)
Fare well, Pastor Billy Graham! ///