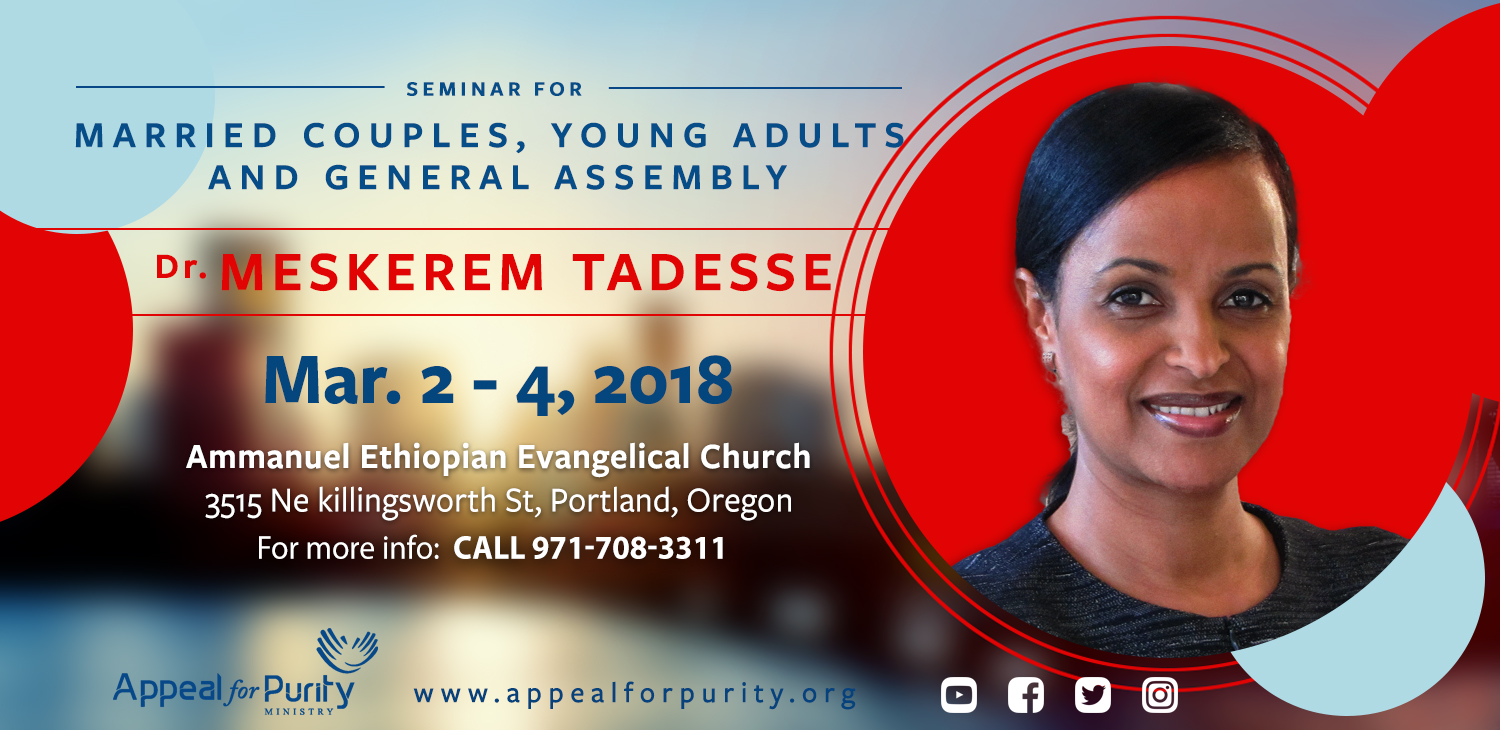 God opened yet another door for me! May His name forever be praised!
I will be in Portland, Oregon from March 2 to 4 to minister at the Ammanuel Ethiopian Evangelical Church (AEEC).
I will be ministering to young adults, married couples and the general assembly.
So, if you live in Portland, I invite you to come and worship God with us.
If you don't live in Portland but know someone who does, please invite them on my behalf.
I am so looking forward to worshiping God with the people of God in AEEC!
For more info about this program, call the number you see on the flyer. ///