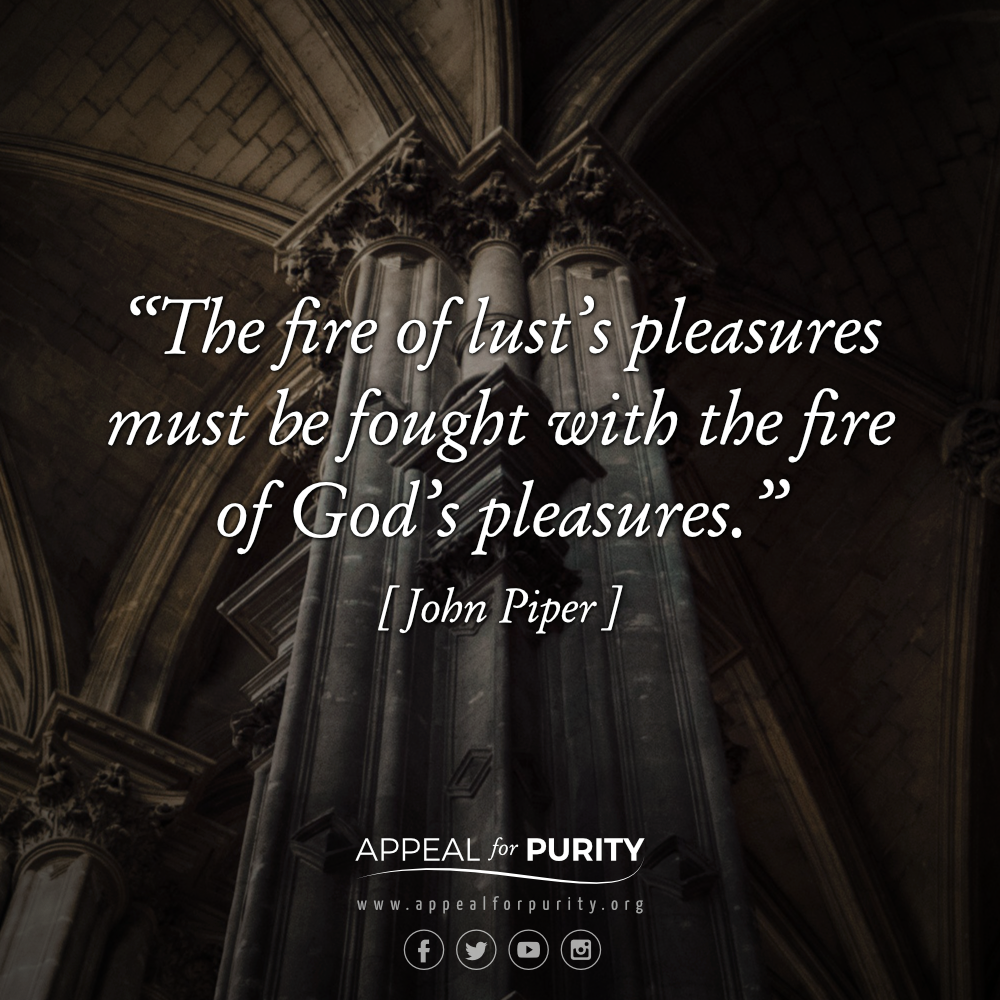 The Bible says,
"Delight yourself in the Lord,
and he will give you the desires of your heart." (Psalm 37:4, ESV)
Delight means "great pleasure."
When we find great pleasure in God, His word and the presence of His Spirit, we go nowhere looking for any "low grade" and "low class" and counterfeit pleasure.
We get so addicted to the original great pleasure that lasts long that we have no time to go to any lesser source of pleasure. It becomes impossible for us to be satisfied with "fleeting pleasures of sin."
Nah! We want that pleasure that lasts for a looooong time and leaves us with joy, peace and rest and a sense of well-being.
Whenever we stay away from this kind of pleasure, we burn ourselves in the fire of lust. And guess what? Nothing can extinguish the fire of lust but the pleasure of God.
John Piper says, "The fire of lust's pleasures must be fought with the fire of God's pleasures."
We don't rest until we find this lasting pleasure.
Why?
We are created for it. So, we don't rest until we find it.
If you find yourself in a place where the things you do to find pleasure is actually burning you alive, maybe you are searching for that lasting pleasure at the wrong place.
If so, turn to God and let the fire of God's pleasure extinguish the killer fire of lust's pleasure from your soul.
"I rejoice at your word
like one who finds great spoil." (Psalm 119:162, ESV)
"- – – in your presence there is fullness of joy;
at your right hand are pleasures forevermore." (Psalm 16:11b, ESV) ///