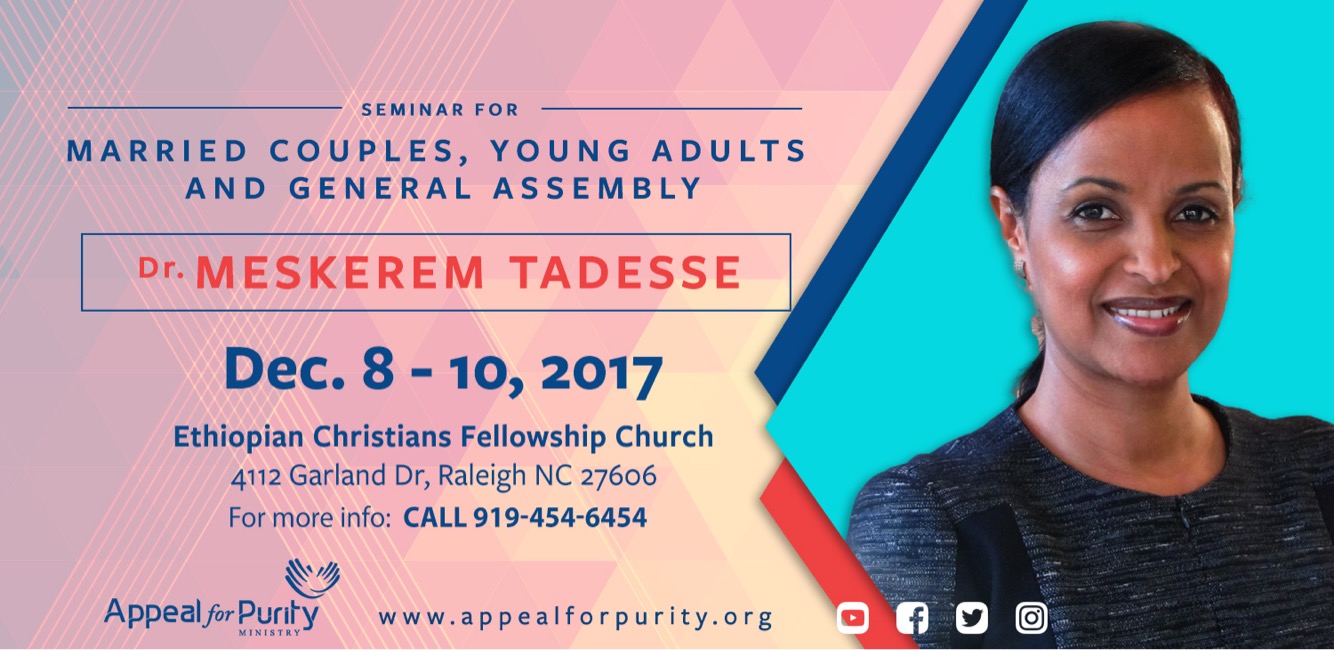 God willing, my last travel before 2017 ends will be to North Carolina.
So, if you live in or near Raleigh, North Carolina, join me and others for a special program at the Ethiopian Christian Fellowship Church from Dec 8 to 10.
For more info, call the number you see on the flyer.
Have a blessed Tuesday! ///