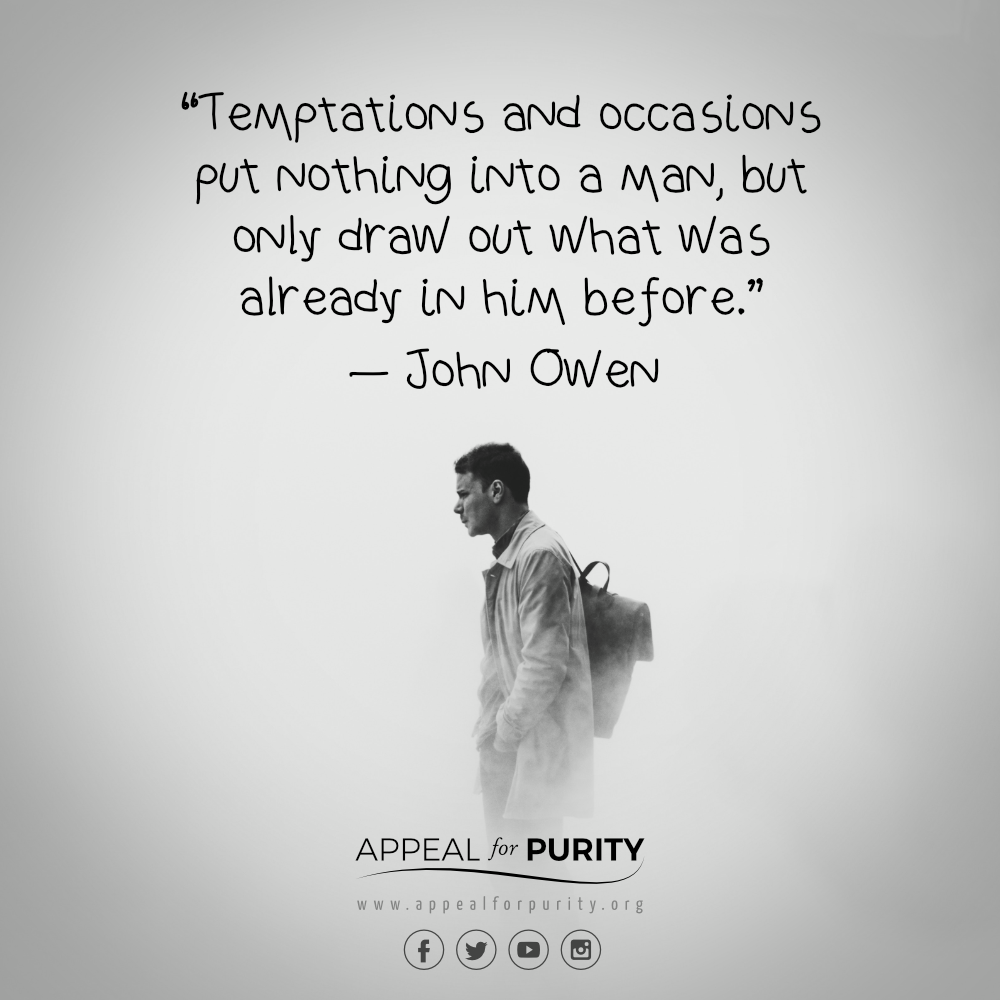 Have you ever heard men complaining about how the women in their church made them sin against God by the way those women dress up?
They say, "We can't keep our sexual integrity unless those women start to cover themselves up appropriately."
I mean, I agree that we women need to dress up in a way that honors, primarily, God and us and others (1 Peter 3:3-4). We're called to live in love and love never puts a stumbling block before a brother or a sister (Luke 17:1-2; Romans 14).
I get that; but, "The woman You gave me made me sin against You" kind of excuse didn't free Adam from responsibility (Genesis 3), and this same line of excuse won't free us either.
John Owen tells us the reason: "Temptations and occasions put nothing into a man, but only draw out what was already in him before."
Wow! Did you see that? It is so true. Just think of the story of Joseph (Genesis 39). Temptations and occasions drew sexual integrity out of Joseph because sexual integrity was in him all along, way before temptations and occasions presented themselves simultaneously. 
You see, when we stop putting to death our earthly nature, which is, "sexual immorality, impurity, lust, evil desires and greed, which is idolatry" (Colossians 3:5), we blame anything and everything for our sinful acts.
Don't you think that it is time for us to take responsibility for our sin and say, "Lord, I sinned against You. Please forgive me?"
And the word of God shows us how to put to death our earthly nature: "- – -, walk by the Spirit, and you will not gratify the desires of the flesh." (Galatians 5:16) ///
P. S. "Are you encouraging women to dress immodestly?" Not at all. I always try to focus on one particular issue in one post. And I've already dealt with the issue of immodesty, focusing on women, in another post.