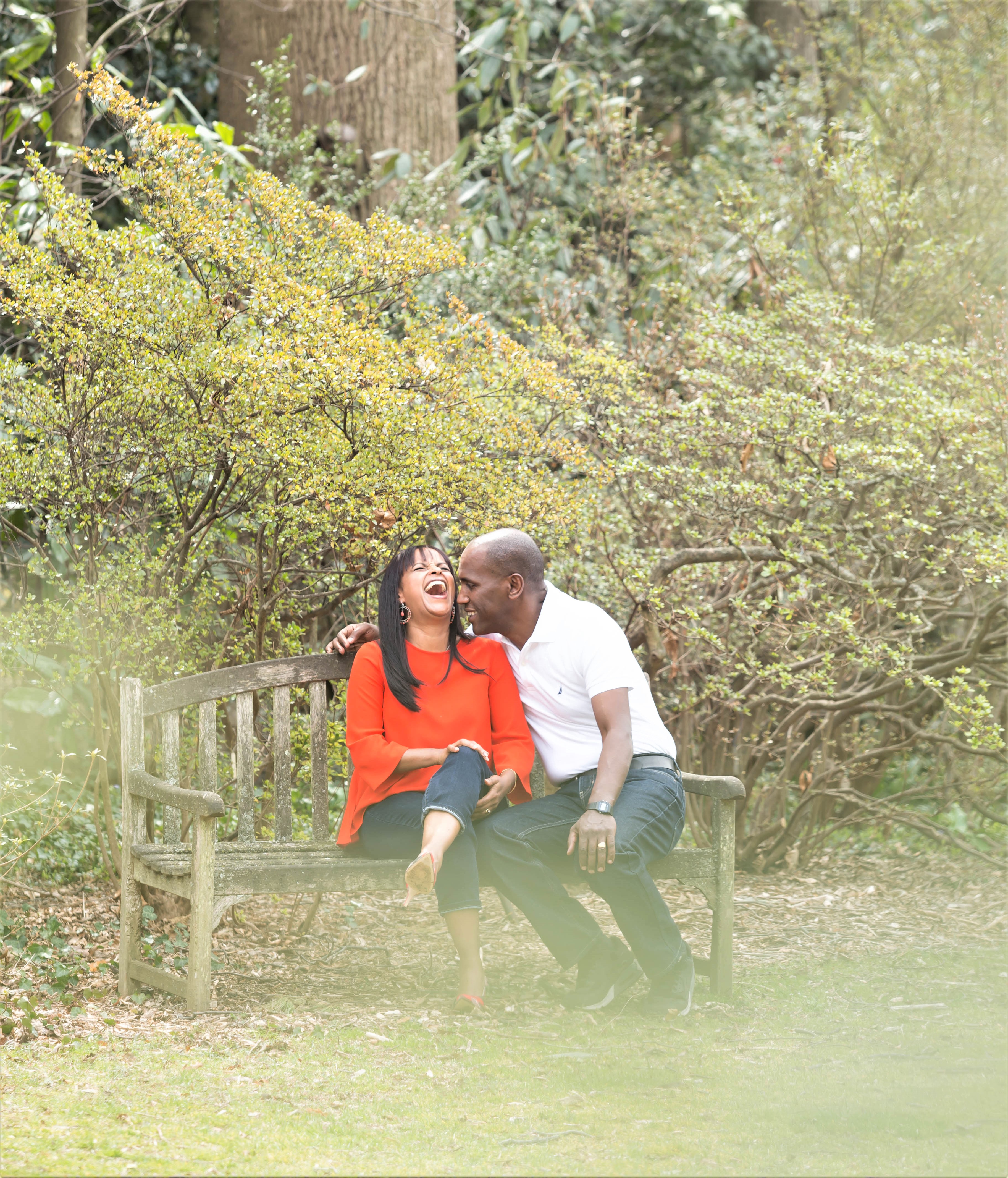 I sometimes ask my husband to make a poem to express his love for me. Let me tell you something, my husband is terrible when it comes to making those off the cuff kind of poems (don't assume that I can do better). But I find those broken poems to be very funny and entertaining, much better than real and professionally made poems.
My husband's poem may sound something like this:
"When I look at your eyes, my heart skips a beat but why did you put mascara on your eye?"
I mean, I don't know about you but for me, this is funny, very funny.
But at times, similar poems don't seem to make me laugh that much. I may actually get annoyed and upset with them and my husband gets confused.
Why don't these same poems make me laugh sometimes?
Well, whenever I sit and wait for my husband to crack me up with his sense of humor, I hardly smile, let alone laugh. When I mentally and emotionally make myself ready, determined to laugh and enjoy life, I enjoy each one of his broken poems.
The question is: How can I make myself ready to laugh?
The Bible says, "A joyful heart is good medicine" (Proverbs 17:22a NASB)
In a way it says: Laughter alleviates the pain of life, but only a laughter that comes out of a joyful heart.
So, how can I find a joyful heart?
"By buying a cute skirt!"
Are you crazy? Joy can only be found outside this material world (Galatians 5:22-23).
"Okay, so how can I get this joy then?"
Well, I found this to be true in my life: If I get up early in the morning and spend time with Christ, sit with His word and wrestle with the word until it breaks my socket (Genesis 32:22-32), – my stubbornness, sinful ways and choices, I tend to laugh at every silly joke my husband makes for the rest of the day.
And whenever I laugh and enjoy life because of my husband's poem, my husband feels like a conquering hero who is returning from a war after killing all his enemies.
"Happy wife, happy life" as the saying goes.
So, if you are a wife of one man, listen to me carefully: For you and me, sitting at the feet of Christ is not an option but the only way there is for us to get tranquility, rest and joy to our hearts and souls and in that we become a reason for the Holy Spirit to come and intervene into our marriages.
So, as far as it is up to us, let's strive not to neglect our daily devotional. Let's seek God's face in prayer and by studying His word before our husbands and children see our face. ///
P. S. This picture was taken last Saturday (for the Eve of our 20th wedding anniversary, 3/26/2017). When the cameraman turned around to change his camera lens, we thought that it would take him long and we began having fun; then we saw his camera blinked. I love these kinds of pictures a lot!
Photo credit: Beakal Wolde Photography – 703-992-4124