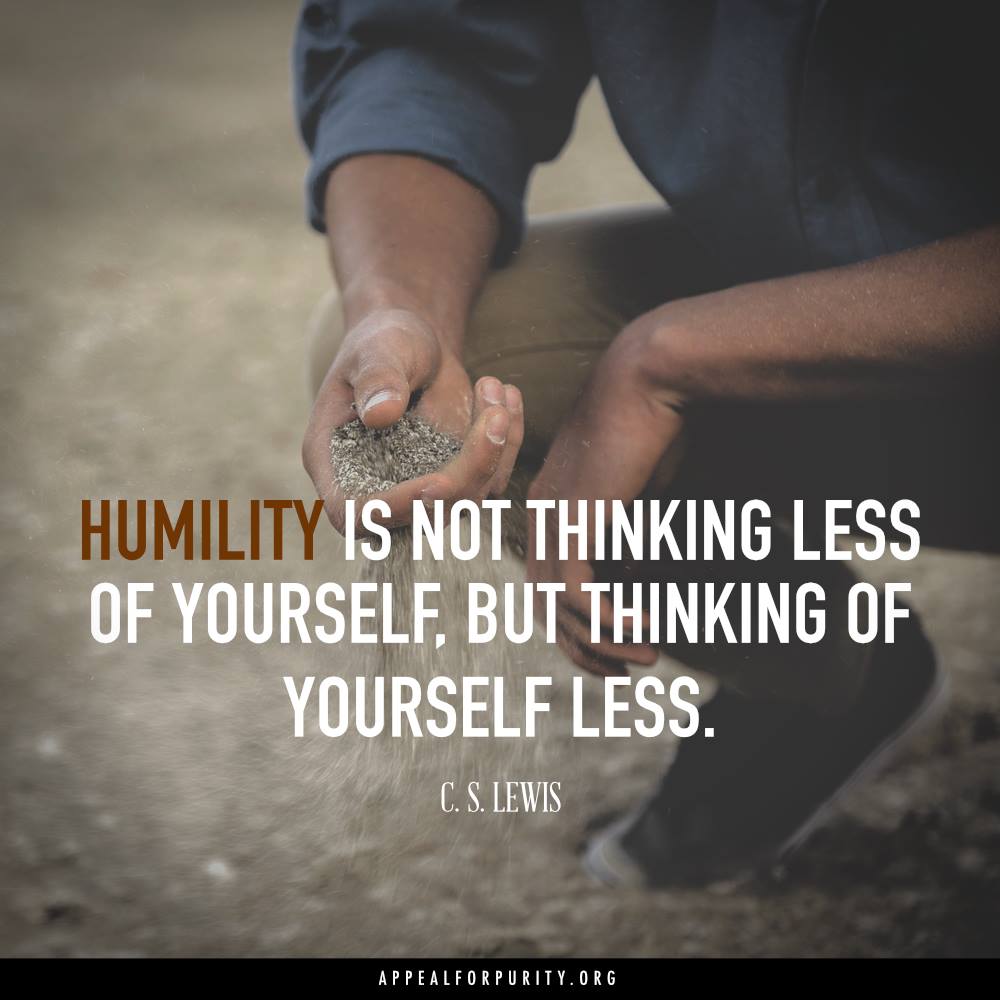 The one characteristic that ought to set a Christian apart from others is humility.
One of the literal dictionary meanings of humility is "a modest or low view of one's own importance."
I don't know about you but for me, the above definition kinda offends me. I mean, I am a child of the King of kings and the Lord of lords, the Creator of the universe, aren't I? If so, I'm a very important and significant person. I'm somebody! And I can't and don't want to have any other or lower view of myself than that.
But the thing is, humility has nothing to do with how I view myself rather how my heart views and reflects my deeply held true identity back to others.
You see, "Low view of one's own importance" is the attitude I need to have before others; not when I stand in front of my mirror reflection.
I have never had an opportunity to meet in person professional world renowned boxers but I read and heard about them a bit. Some of these professionals are the most humble people ever. I heard that if you approach these boxers for a fight, they don't flex a muscle because they know that if they do, it would be the end of you. Rather than flexing their muscle, like a coward, they smile and try to calm you down, and make you leave their presence feeling really good about yourself and your place in the universe.
Why? They know who they really are and what they are capable of.
The Bible says, "Do nothing out of selfish ambition or vain conceit. Rather, in humility value others above yourselves." (Philippians 2:3)
When we have no clue about our true identity, we become conceited and full of ourselves as we get too busy trying to prove to ourselves and others that we are somebody. When we do that, our life will be plagued with pride.
"Value others above yourselves?"
Why? Because we are children of God! Valuing others above ourselves won't take anything from us, rather it adds more grace of God on us. "God resists the proud but gives grace to the humble." (James 4:6)
One of my favorite authors, C. S. Lewis, puts the concept of humility in the most profound way possible:
"Humility is not thinking less of yourself, but thinking of yourself less."
Did you hear that? Humble people don't think about themselves that much often because they know without a doubt that their cause is well taken care of and what is left for them is to care for others.
So, let's judge for ourselves today: Do people leave our presence feeling like, "Wow! They are so full of themselves!" Or, do they feel like, "I sure love to chat with them again."
Very convicting, isn't it? I know! ///