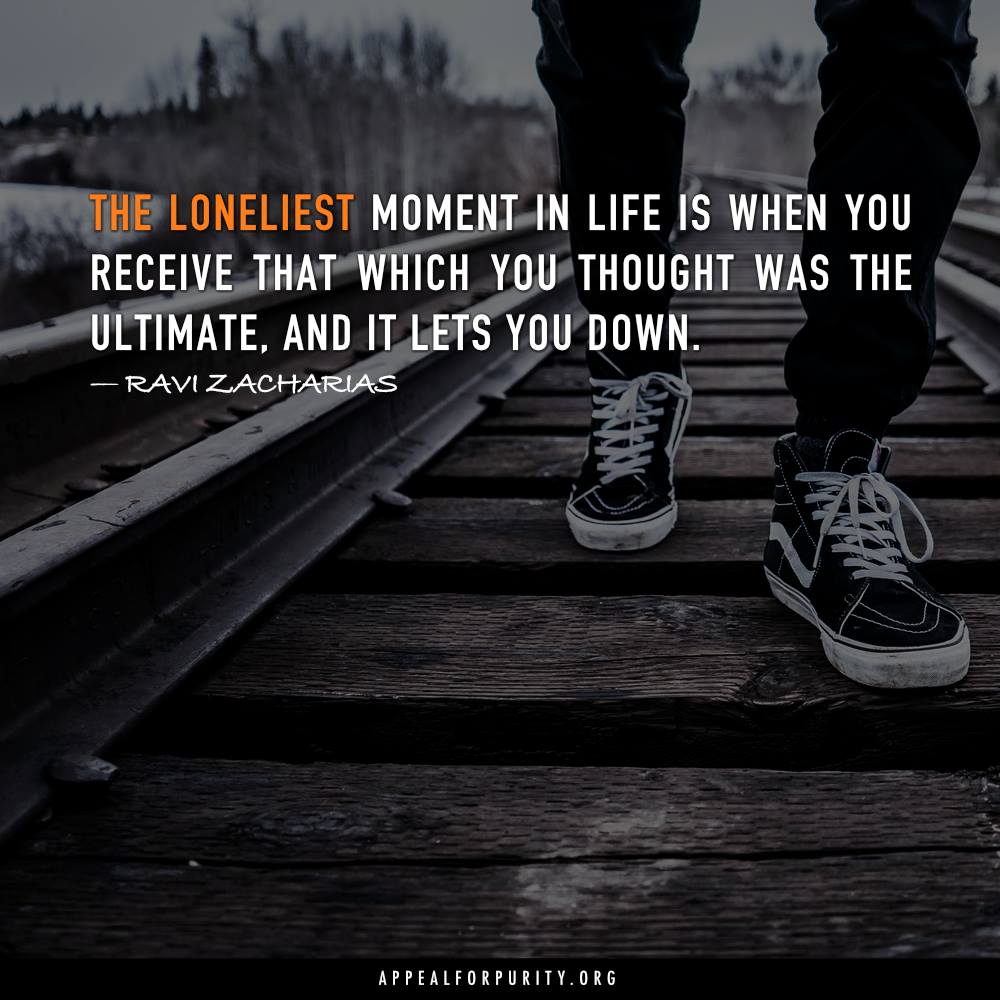 Big houses, big wedding parties, new cars, brand clothing, getting married, having a wonderful sex with the person we are deeply in love with, having kids, etc, all these things will ultimately let us down.
Why? We are created to first be fully satisfied in God.
"You make known to me the path of life;
you will fill me with joy in your presence,
with eternal pleasures at your right hand." (Psalm 16:11)
All entertainment industries are promising us to give us the ultimate joy and pleasure but you and I know very well that they always let us down.
Let's hope in God to meet our deeply ingrained desires to be happy and joyful and He will never let us down. Then, only then, we will be able to enjoy all those things which are going to be added to us, like marriage, kids, sex and all. ///