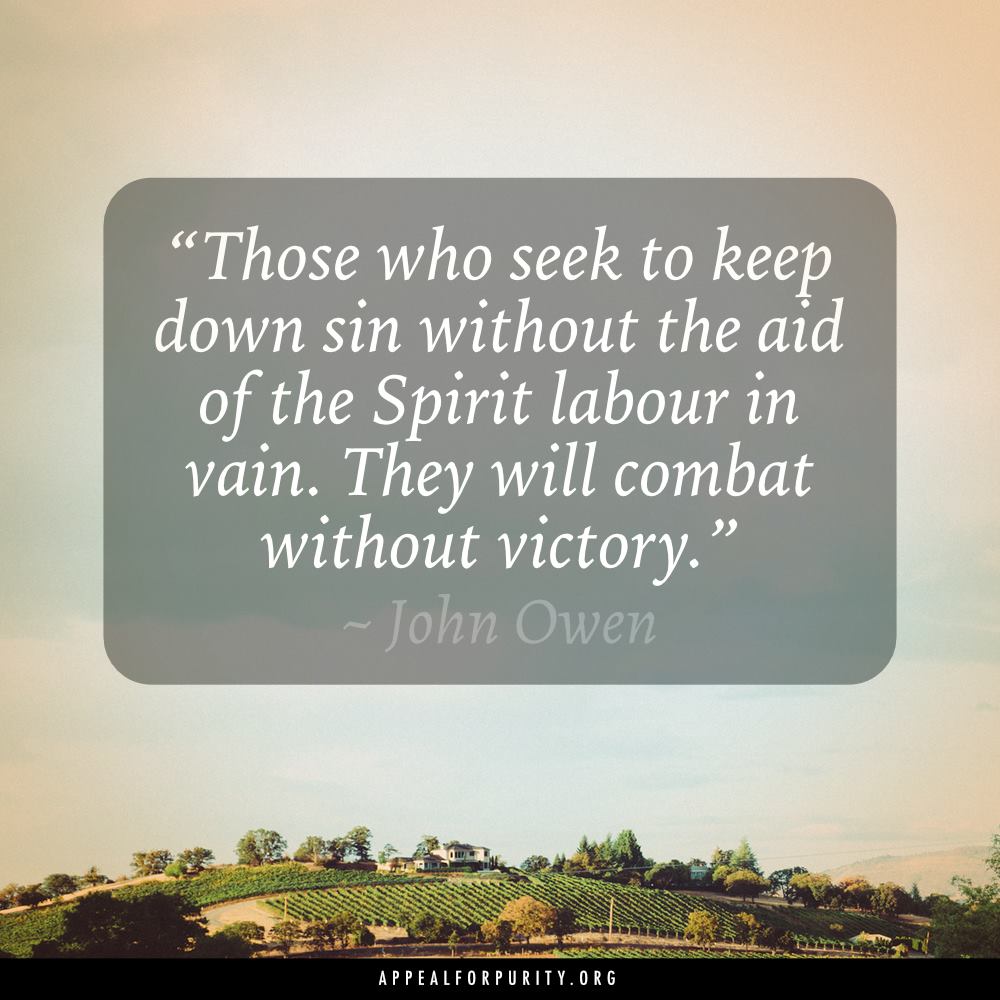 It is a natural human tendency to want to fight and win. Our whole body is designed to fight to save itself from any danger. For example, if somebody throws something at us, our eyes blink instinctively to save themselves. If we are faced with a furious tiger that is charging at us, to our surprise, we find out that we are, after all, a marathon runner.
In the same way, as Christians, when we find ourselves doing a sinful thing that we don't want to do, we usually tell ourselves, "Okay, dude, you ain't gonna do this filthy stuff again."
And to our surprise, we find ourselves doing the same stuff ALL OVER AGAIN. Paul puts it this way: "I do not understand what I do. For what I want to do I do not do, but what I hate I do." (Romans 7:15) – The first time I read this, I thought I wrote it!
After we fight with sin for some time, it becomes clear to us that we are losing left and right. Then we start to work towards convincing ourselves to hate the sin and see how dangerous it is. We read in the Bible and the Bible reflects back to us our lives as if we are looking into a mirror. Then we say, "I don't need any more explanation, I just have to stop doing this and I know I can do that."
Young men mainly tend to be victims of the "I can stop doing this all by myself!" lie.
But the truth of the matter is sin cannot be seen simply as the attack of a tiger. Sin doesn't live outside of us, my friend; sin lives in us (read the book of Romans for more info). Sin is a part of us. It goes with us wherever we go. Thanks to Adam and Eve that sin is engraved in our DNA. We don't need to teach a child to lie. We find her lying at the age of two as if she got her first degree in lying in her mother's womb. Sin comes with us when we come to this world (Psalm 51:5).
Only when we invite Christ into our lives (Christ who is the only Medicine for this indwelling sin) can we taste victory over sin (John 1:29, 1 John 3:8). Once we invite Jesus, the Spirit of God takes over our lives and as much as we allow Him to control our lives, He gives us victory over sin (Ezekiel 47:3-5).
This, my dearest, is called the grace of God that is revealed in Christ Jesus. Listen how Paul puts it in one simple sentence: "For sin shall no longer be your master, because you are not under the law, but under grace." (Romans 6:14)
Don't you love that? I do!
I don't fight against sin anymore; I just enjoy my victory over sin in Christ Jesus.
Why then does the Bible say, "In your struggle against sin, you have not yet resisted to the point of shedding your blood." (Hebrew 12:4)
Well, just finding ourselves on the opposite side of sin makes us stand against it and we become victims to all kinds of wars. But through it all, through Christ Jesus who loved us, we are more than conquerors! (Romans 8:37)
So, if you wage war against sin, make sure you wage war against it from the right side, in the truth and Spirit of God. Otherwise as John Owen says, you will combat without victory. ///