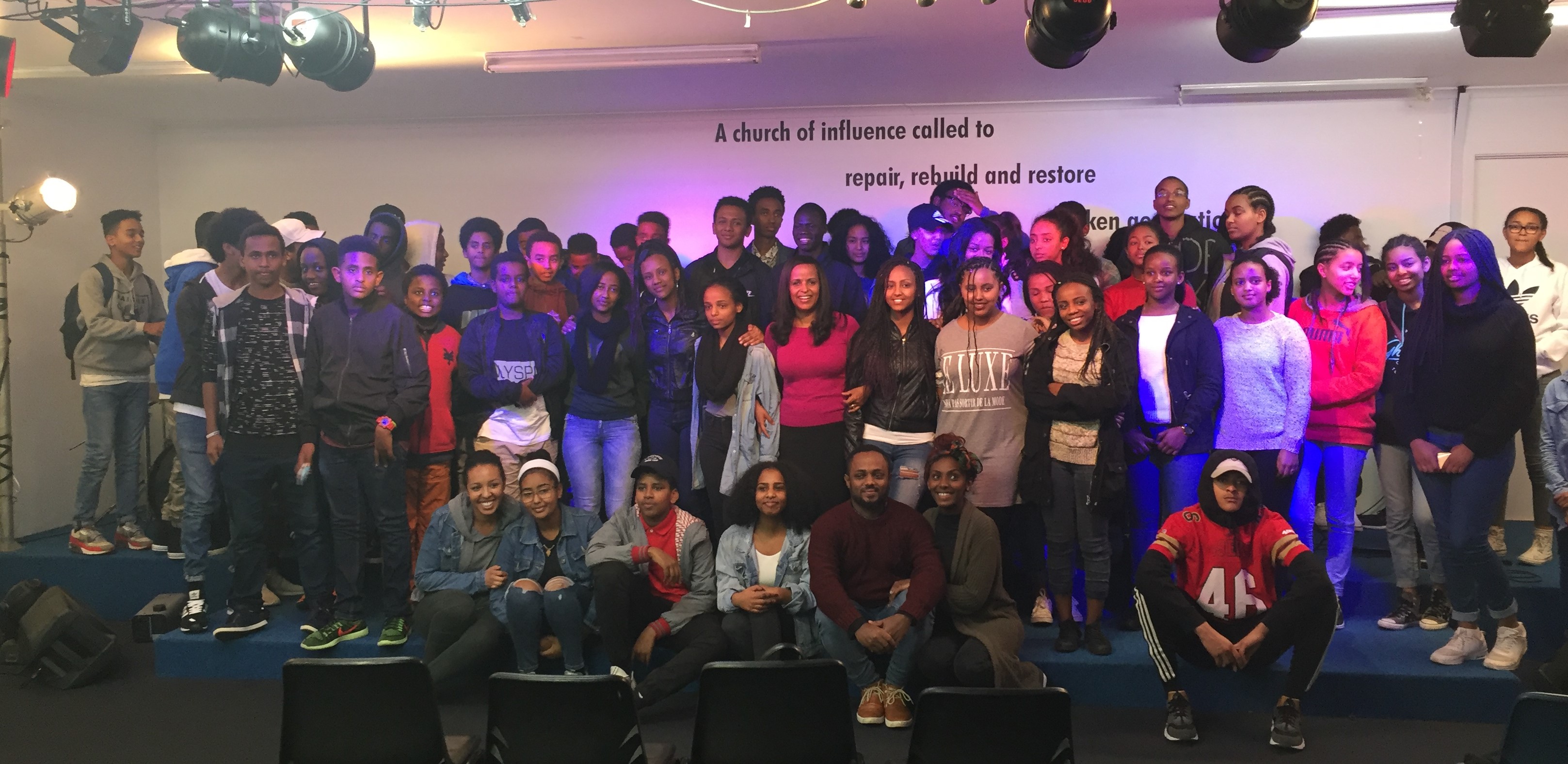 The program here in Melbourne is not over yet but I want to share with you all one cute picture I took yesterday with the teenagers I worshiped God with. Some of them left before we took the picture.
Some of these young people came from another city/state. One youth pastor told me that he brought few teens from his church and they drove for 12 hours to be there.
Oh, what an honor, a privilege and an heavenly orchestrated opportunity for me to be able to invest in the lives of these bright and young people! These are the ones who will take the batons from us and continue running for the glory of God! Hallelujah!
When I looked at them yesterday, I was overwhelmed with joy! You see, sowing a good seed in others' life is our share of the work of the Kingdom of God; giving that seed growth is God's work. Listen what the Word says:
"I (Paul) planted the seed, Apollos watered it, but God has been making it grow." (1 Corinthians 3:6)
And after ministering for the whole day, this was the Bible verse I was meditating and comforting myself with: "[I] appointed you so that you might go and bear fruit—fruit that will last." (John 15:16b) Amen!
The two amazing leaders of the Solid Rock Youth Church of Melbourne are a young married couple you see sitting on the pavement on your right hand side, next to the young man who wore a red top. These beautiful people, Jonathan and Ayantu, are in their 20th and they have one beautiful little daughter. They don't lead this church all by themselves; rather they have "coverings;" Pastors of the Zion Church are their leaders. They totally submit to them.
What a joy for me to see these godly and humble rising leaders of tomorrow! Praise God! ///