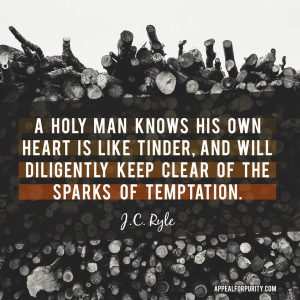 "Above all else, guard your heart,
for everything you do flows from it." (Proverbs 4:23)
And Ryle, a respected writer, pastor and an evangelical preacher of the 1800th refers to our hearts as "tinder" – means "
any
dry
substance
that
readily
takes
fire
from
a
spark.
"
No matter how spiritual we may be, we have to always remember that our heart is like tinder ready to catch fire of sin at any moment. Before it does, we need to always make sure that we "wet" our heart with the Spirit of God.
Paul said, " 

For if you live according to the flesh, you will die;

but if by the Spirit you put to death the misdeeds of the body,

you will live.

" (Romans 8:13) ///