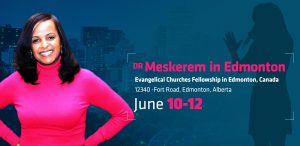 If you live in or closer to Edmonton, Canada, come to the Evangelical Churches Fellowship conference that starts tonight and worship God with us.
Today it will be for young people who can't understand Amharic and there will also be another program on Sunday for the same group of folks. For the rest of the program, Saturday and Sunday, it will be in Amharic.
If you want to know the detail of the program, you can call this number and ask: 780-668-9213.