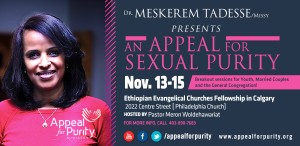 I will be in Calgary, Canada this coming November. I'm very excited not only to have an opportunity to share what is in my heart with the people of God but to meet in person those people whom I only know virtually on this page. I can't wait!
Okay, so, if you live in Calgary, CA, I invite you to come over or if you know anyone who lives there, invite them over on my behalf.
Have a blessed Wednesday!