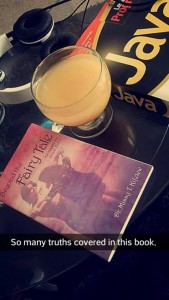 Somebody sent me a picture of my book, "Beyond the Fairy Tale." I love it and I want to share it with you all!
But guys, if you want to take part in the competition, you need to send me a picture of my Baby with you being in the picture.
Yes, I need to hear from many of you! Remember, all you have to do is, take a picture of you and my book and write me one quote from the book. That is all! Then I post the picture. A picture with the highest number of likes will win the game.
There is no joke on this page. Whatever we promise to do, we strive to keep it. So, go ahead and send me your picture with my book! Looking forward to hearing from many of you! Hey, bring that competitive spirit out for the good cause.
If you didn't order my book yet, here is the link: www.appealforpurity.org/storefront