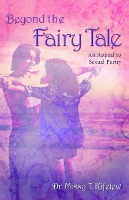 Wow! I wish you all were there! Last Sunday, at IEEC, DC, was a fantastic day for me personally! I bless God for everything!
I bless God for all of you who came out to support me! I really appreciate each and every one of you!
And thank you to all of you who bought my first book, "Beyond the Fairy Tale!" Of course, thank you to all who ordered my book online as well.
I was about to pass out with joy when I saw my brother and one of my sisters with her husband and kids after the second service! My brother flew from Sweden to take care of some business but I didn't expect him to be there since he is extremely busy and he is here for five or six days. And my sister didn't say anything about driving all the way to Maryland to be at the program but there she was in front of me! I love my siblings very much! They are my strong supporters! What a blessing to have them!
I ministered the people of God with the Word at both morning services. The title of my message was "Blessed are those who hunger and thirst for righteous," and delivered the same message at both services, I thought. But amazingly enough, when I now sit and watch both services, the message came out quite differently. And I want to share with you all the first service. (I'm still trying to upload it on YouTube and when it is finished, I let you know so that you can blessed by the message). I watched both services twice and God spoke to my heart in different ways. I hope and pray God will speak to you as well.
If you didn't get my book yet, you can order your copy online at: www.appealforpurity.org/storefront/
For those of you who live outside America and already put your order, please reply to our email we sent out to let you know of the shipping and handling price for your order. The price you see on the order invoice is fixed for American residents only. Outside America, every order's shipping and handling price is quite different. When we can afford to install a system which can calculate to all countries, we won't have this kind of problem. But for now, this is the system we can afford to have.
So, if you live outside America and already put your order online, please reply to our emails.
My book won't be in Ethiopia any sooner. When it is released there, we will let you know on this page as soon as we know. So, stay tuned on this page. ///